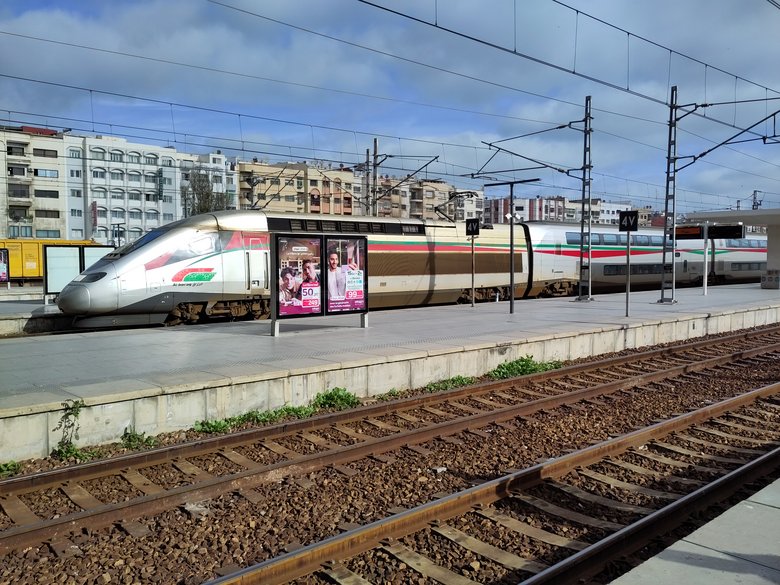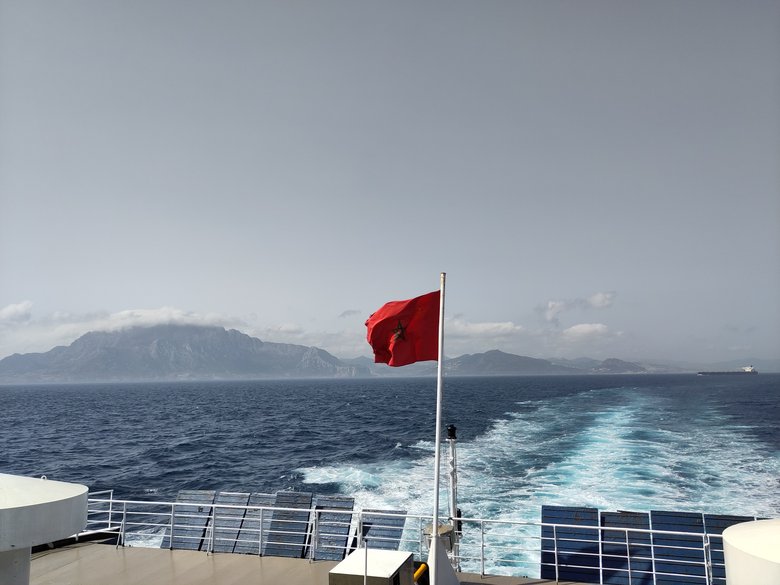 In June 2023, we spent a week in Rabat (Morocco), where we were supporting the Moroccan Ministry of Transport in determining the greenhouse gas emissions of Moroccan transport as part of development cooperation. It is our concern to emit as little CO2 as possible through our business trips. Therefore, we reduced our stays in Morocco to what was absolutely necessary, i.e. we travelled there once less than originally planned. In addition, we decided to travel back from Morocco by train and ferry instead of by plane (on the way there, this was not possible for scheduling reasons).
Our working week ended on Friday afternoon in Rabat. From there we took the Moroccan TGV to Tangier, where we had some time to explore the city, which also allowed us to personally benefit from the trip. The next morning we took the ferry across the Strait of Gibraltar to Algeciras within one and a half hours. There we had time for lunch and then went via Málaga to Madrid, where we spent the night in a hotel. In the early morning, we continued by train to Barcelona and from there directly to Paris. The last part of the trip included the train ride from Paris to Heidelberg.
If we had used the plane for the return journey, we would have arrived back in Heidelberg late Saturday evening. Finally we were on the road pretty much one day longer, but in return we had a lot of productive working time on the train (especially on the second day of the journey). The return journey by train was a little more expensive than the flight, but remained within the planned travel budget. From a climate protection point of view, the return journey by train and ferry is quite respectable: A rough estimate showed a reduction in greenhouse gas emissions of well over 90% compared to air travel. Even though such a long journey naturally also includes exhausting moments, we would definitely travel by train and ferry again if another project were to come up in Morocco.